Are you a hopeful home buyer with school-aged children? With many different options across the city, the Pasadena area might be the perfect place to lay your family's roots
Before you can narrow your search for a new home, you'll need to decide on a location. With so many options available, this is easier said than done. Nevertheless, it's an essential first step in a lengthy process that will require you to make many tough decisions, and the sooner you can lock down your future city or neighborhood, the sooner you can start touring available properties.
If you're someone who enjoys the amenities of a large city but could do without the hustle and bustle of a major metropolitan area like Los Angeles, the Pasadena area might just be the perfect place to plant some new roots.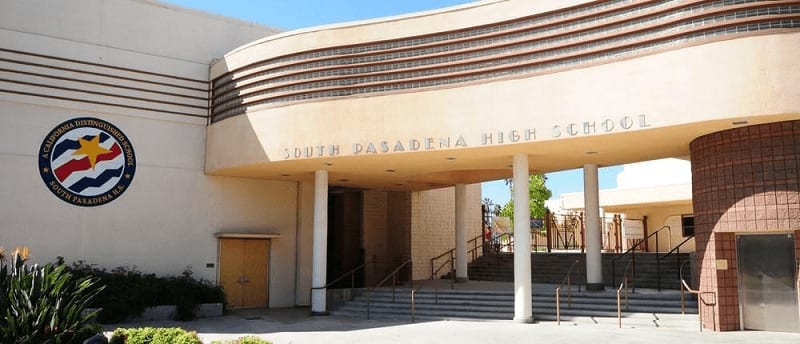 Compared to the Westside of Los Angeles, the Pasadena area is a relatively quiet and calm region, but make no mistake—by no means is it sleepy. In addition to being home to many iconic cultural events and scientific institutions, like the Rose Bowl, Tournament of Roses, and CalTech, the Pasadena area also provides residents with plenty of options when it comes to dining, entertainment, and other forms of recreation. For hopeful home buyers who also happen to be parents, the quality of the local educational institutions will be a key piece of criteria that you'll use to identify your future neighborhood. Fortunately, this is another aspect where the Pasadena area shines.
The Pasadena Unified School District encompasses 16 elementary schools (K-5), two secondary schools (6-12), four middle schools, two high schools, one continuation high school, and one alternative education program. As well, the district operates alternative educational institutions, including four early childhood education centers, transitional kindergarten programs, Focus Point Academy, and Twilight Adult Education. The Pasadena area is also home to many world-class private schools and many religiously affiliated schools.
To learn more about what sets the Pasadena area's schools apart from the pack, continue reading below.
Excellent Ratings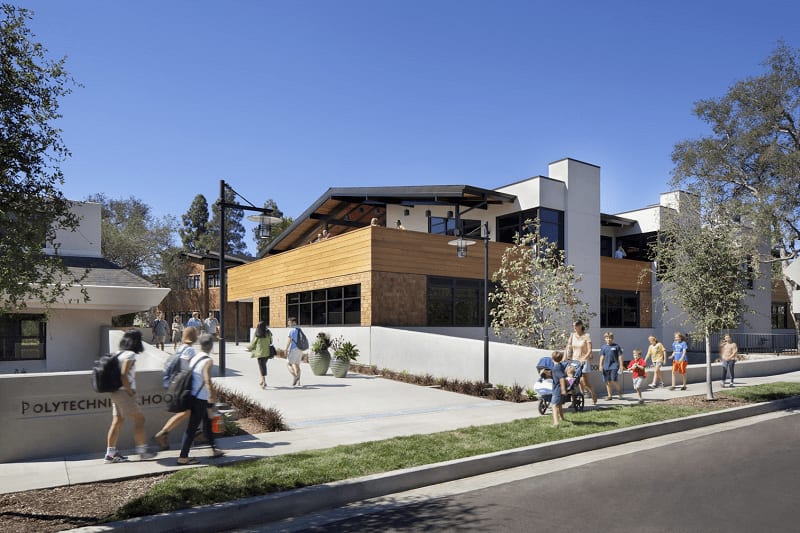 With a number of schools scoring an above-average rating from
GreatSchools.org
, you can feel confident that your elementary, middle, or high schoolers will receive a world-class education should you decide to call the Pasadena area home.
Using a
variety of criteria
, including test scores, academic programs, college readiness, and other student support systems offered, GreatSchools.org rates each school on a 1-10 scale (with 1 being the lowest and 10 being the highest score.)
The site also provides functions that empower parents to leave detailed reviews of their children's schools. Before you choose a particular house or neighborhood, we recommend doing a bit of research on their site to find a Pasadena area school that will best meet your student's specific needs.
Whether you're looking for a great public school or independent institution, here are some highlights in the area:


Public Schools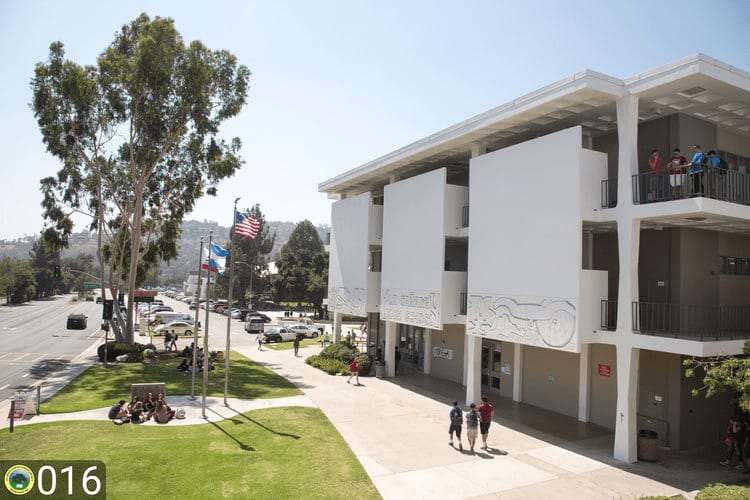 Pasadena Public Schools
Elementary Schools
Altadena Arts Magnet Elementary | Visual & Performing Arts
Don Benito Fundamental School
Field Elementary School | Mandarin Dual Language Immersion
Hamilton Elementary School | Math, Science & Technology specialization
Jackson | Spanish Dual Language Immersion | STEM Magnet
Longfellow Elementary School | Spanish Dual Language Immersion
Madison Elementary School
Norma Coombs Elementary School
Sierra Madre Elementary School
Washington Elementary | STEM Magnet
Webster Elementary School
Willard Elementary School | International Baccalaureate Magnet
San Rafael Elementary School | Spanish Dual Language Immersion


Middle High School
McKinley School | K-8
Sierra Madre Middle School | 6-8
Washington STEAM Multilingual Academy | Spanish Dual Language Immersion | 6-8
Eliot Arts Magnet Academy | Art Magnet | 6-8
Pasadena High School | 9-12
Marshall Fundamental Secondary School | 6-12
John Muir High School | Early College Magnet | 9-12
Blair School | International Baccalaureate Magnet | 6-12
Public Charter Schools
Independent Private Schools
* partial list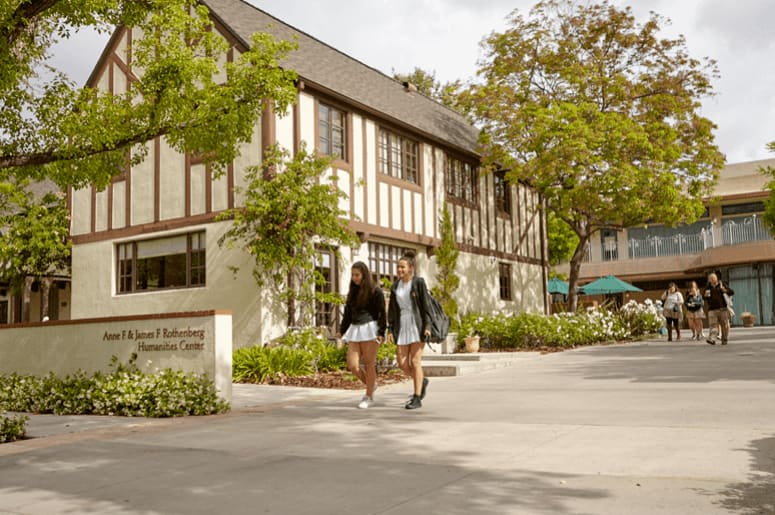 International Schools
Judson International School


Religiously Affiliated Schools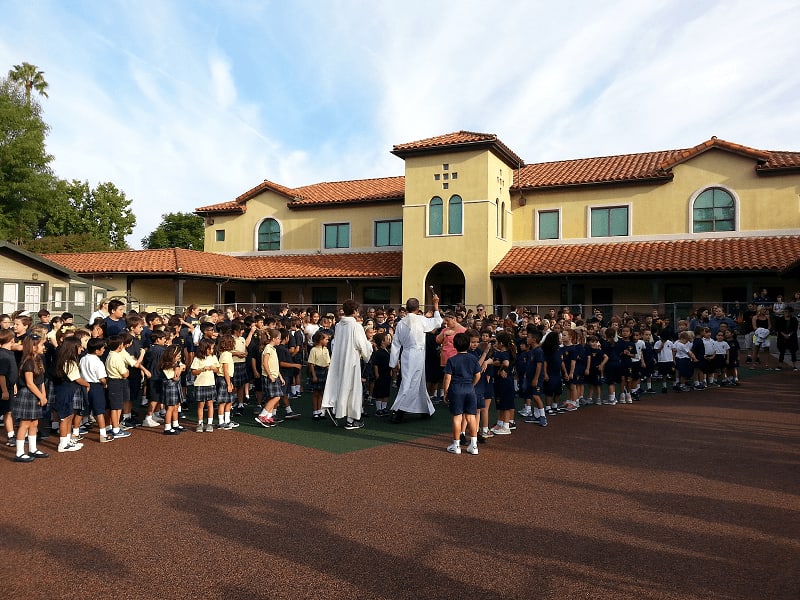 Pasadena Unified Specialized Educational Programs
Just like the adults who raise them, every student has unique interests, talents, and challenges. To help them realize their full potential, the best educational institutions will offer a variety of programs to meet the various needs of their student population. Pasadena Unified School District does an excellent job of meeting students where they are, sponsoring a wide variety of academic programs that address different students' needs.
Arts Education: PUSD is an Arts Equity District, and their Arts Education Office is solely dedicated to connecting their students to the city's larger visual and performing arts community. Additionally, the district provides standards-driven instruction in the visual arts, music, dance, and drama. In their elementary schools, PUSD offers district-wide PK-2nd grade instrumental music lessons, special education artist residencies in theater or dance, arts-integrated instruction, and field trips to many of the city's arts organizations. In their middle and high schools, students can take chorus, band, orchestra, theater, fine arts, dance, graphic design, or film production classes.
College & Career Academies: Within their four high schools, PUSD offers students a choice between nine different College & Career academies. Each of these programs is designed to prepare students with the skills they need to succeed in college, their future careers, and life at large. Another benefit of these academies is that, due to their more specific focuses, class sizes are smaller, which empowers instructors to utilize more personalized, collaborative approaches to teaching and learning.
Gifted and Talented Education (GATE) Program: Designed to meet the unique needs of gifted and talented students and maximize their academic and social development, PUSD offers enrollment in this program to eligible students in grades 3-12. By employing a personalized approach to in-classroom instruction, teachers can empower the intellectual growth of gifted students based on their needs, interests, and abilities.
Special Education: By providing specialized instruction via adaptive content and teaching methodologies, PUSD illustrates their commitment to delivering an exceptional educational experience to every student according to their individual needs.


Tech Equity Chromebook Take Home Program
Recognizing the importance of technology in modern life and education, the Pasadena Unified School District implemented the Tech Equity Chromebook Take-Home Program in 2018. Under this program, every middle and high schooler within the district is offered the opportunity to check out a Chromebook for use both at home and in the classroom. For students who might not otherwise be able to access a computer at home, this program levels the playing field when it comes to instilling a basic level of tech literacy.


This program allows students to:
Access digital resources
Learn how to safely and effectively leverage information, media, and technology in an increasingly digital world
Communicate with peers, teachers, and other relevant resources
Learn, share, and collaborate via digital mediums
Manage and organize work


College Placement & Other Student Successes
One of the best testaments to a school district's efforts is the success of their graduating seniors. While college isn't the only path forward by any means, looking at the college acceptance rates of PUSD's graduating seniors can provide some insight into the quality of the education they could provide your children from kindergarten to senior year.
PUSD's graduating class of 2019 was accepted to public and private universities in California, across the country, and abroad. Additional accomplishments of students in PUSD's class of 2019 included:
More than $16 million in scholarships and grants awarded.
Cohorts included National Merit Scholars, International Baccalaureate Diploma and Certificate candidates, National Honor Society members, California Scholarship Federation seal bearers, Golden State Seal Merit Diplomas, athletes, and more.
Students earned California's Seal of Biliteracy, which recognizes high school graduates who have attained a high level of proficiency in speaking, reading, and writing one or more languages in addition to English.


Learning for Students of All Ages
In the Pasadena area, learning isn't just for kids! If you consider yourself a lifelong learner, the Pasadena area offers a multitude of educational institutions for students of all ages and interests. In addition to Pasadena City College, a highly-regarded community college with a wide range of academic programs, there are a multitude of more specialized institutions located throughout the city.
Want to Take a Closer Look at Pasadena Area Properties?
If you and your family are ready to begin exploring properties available in the Pasadena area,
Ted Clark and Heather Lillard
would be happy to assist you in your search. Consistently rated in the top 1% of agents in Southern California,
Ted and Heather
are intimately familiar with
Pasadena
, its various neighborhoods, and the many schools available in the area. To begin exploring their
featured listings
, visit their website today!