With fall finally here, now is the perfect time to take advantage of the beautiful fall weather and explore the great outdoors.
Pasadena is one of the most sought-after places to live in Los Angeles—and it's not hard to understand why. Residents enjoy the urban-suburban feel with plenty of things to do. From parks to hikes to outdoor fitness classes, Pasadena has a plethora of ways to stay active. Here are 14 ways to start looking and feeling like your best self.
Eaton Canyon Natural Area
Eaton Canyon Natural Area
is a treasure in Pasadena. Located at the base of the Santa Monica Mountains, this scenic 190-acre expanse is a zoological, botanical, and geological nature preserve. Eaton Canyon Natural Area is filled with hikes and walking trails with scenic views along the way. Waterfalls, wildlife, and wildflowers are just a few of the things you might see here.
The Eaton Canyon Nature Center
first opened in 1998 and has a plethora of information about hiking trails, animals, plants, geology, docent-guided tours, and much more. This massive building is open Wednesday through Sunday from 11 AM to 7 PM.
Yoga House
Yoga has been shown to have numerous benefits when it comes to improving your mental and physical health. According to
Dr. Nevins
, a doctor of osteopathy, yoga helps improve flexibility, reduces blood pressure, increases your energy, and strengthens and tones your muscles. Mental benefits include improved concentration, reduced anxiety and depression, and calming and centering the nervous system. If this appeals to you, stop by Pasadena's very own
Yoga House
. Since its establishment, this local studio has strived to help clients live their best lives. Whether you're new to yoga or an experienced yogi, Yoga House has classes for all levels. Stop by Yoga House today and start reaping all the benefits that come with practicing yoga.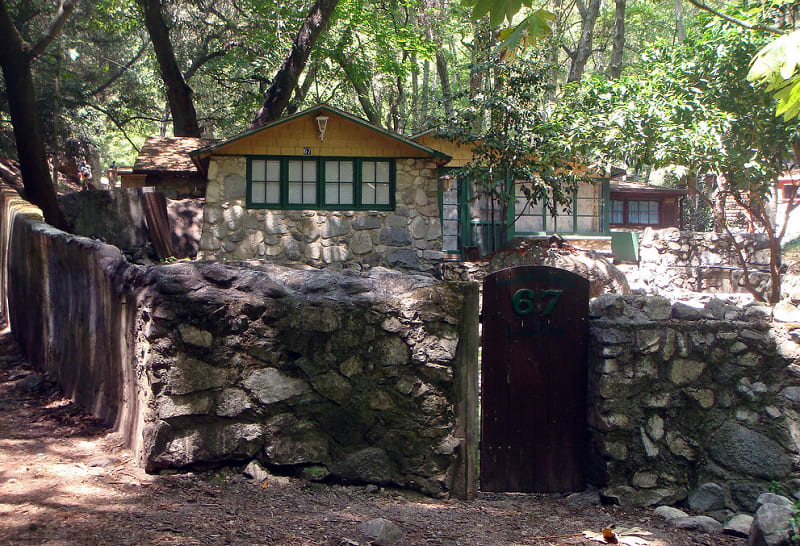 Sturtevant Falls
Whether you're a long-term resident or considering making Pasadena your home, it's always a good idea to get outside and explore.
Sturtevant Falls
offers the perfect opportunity to do just that. Located in Big Santa Anita Canyon in the San Gabriels Mountains, this leisurely 3.3-mile hike offers lots to see. With creeks, rocks, and the occasional wildlife spotting, it's no surprise that this hike is one of the most popular in the area—especially when you get to the 50-foot waterfall at the end.
Pasadena Cyclery
If you're looking for a different way to get exercise while also exploring the city, head over to
Pasadena Cyclery
. This bike shop allows you to rent for 24 hours, giving you plenty of time to explore the city. If you need ideas on where to ride, the knowledgeable and helpful staff are always willing to give suggestions and recommendations on current trail conditions.
Brookside Park
Nestled near the Rose Bowl is Pasadena's largest fully-maintained park facility—
Brookside Park
. Stretched over 60 acres, this park gives residents plenty of ways to get some exercise. Here, you will find a tennis court, a swimming pool, a pirate ship-themed playground, trails, and much more. Enjoy picnicking on the grassy lawn or hit the trails for a jog. With the stunning backdrop of the San Gabriel Mountains, it's no surprise that this park is adored by residents and visitors alike.
Rose Bowl Loop Trail
Whether you enjoy an early morning jog, taking a relaxing stroll, or going on a beautiful bike ride, the
Rose Bowl Loop Trail
is a great spot to check out. This loop is just over three miles- long and offers scenic views along the way. Enjoy a jog around the acclaimed Rose Bowl Stadium. You can even bring your furry friends along on your walk but make sure to keep them on a leash!
Boot Camp Pasadena
Boot Camp Pasadena
is all about helping you achieve your fitness goals and become the best version of yourself. With 45 minute-long classes, this Pasadena studio specifically focuses on toning and burning fat. You can rise and shine with outdoor morning classes or stop by after work for evening classes, allowing you to select a class that fits your schedule. If you're looking to get in shape, then Boot Camp Pasadena is guaranteed to challenge you. With the encouragement of your trainers, you're sure to get the results you're looking for.
El Prieto Trail
If you're up for an outdoor adventure, then you'll want to check out
El Prieto Trail
. Located near Pasadena, this challenging 5.8-mile hike is especially popular with hikers, cyclists, and equestrians. With 180-degree switchbacks, stream crossings, and a gradual uphill grade, El Prieto is sure to keep you on your toes. This trail offers plenty to see and do, from bird watching to wildlife to spotting the occasional wildflower. El Prieto is sure to get your heart rate up, so pack plenty of water and snacks to keep you going!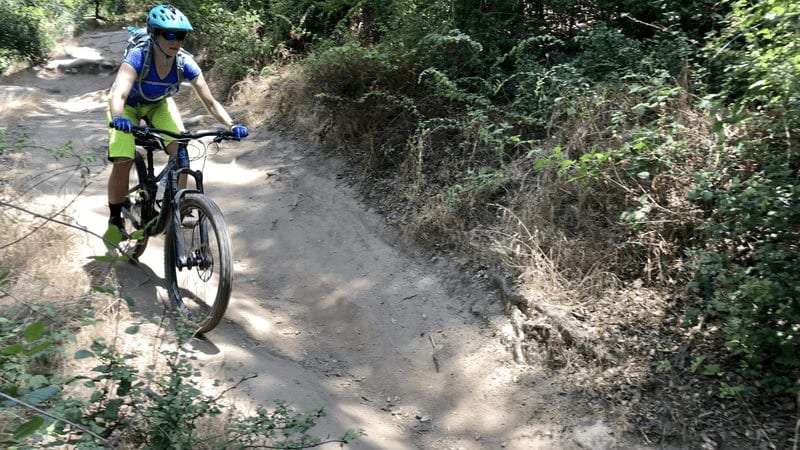 Credit: MTB Project
Classic Kickboxing
Kickboxing is a great way to switch up your workout routine. Plus, it comes with multiple benefits —reducing stress, burning calories, boosting your energy, and toning your muscles. If you're ready to start experiencing these benefits, head over to
Classic Kickboxing
. Here, you can take advantage of both Zoom classes and outdoor boot classes. To guarantee your spot, make sure you reserve it online. If you're looking to intensify your workout, you can even book a small private group lesson or a one-on-one appointment.
Arlington Garden
Taking care of your mental health is equally as important as taking care of your physical health. And what better way to do that than to spend some time in a beautiful, serene garden?
Arlington Garden
is a 3-acre botanical garden that offers the perfect escape from the hustle and bustle of city life. With luscious scenery, flowers, and fountains, this is Pasadena's only free public garden. Experience the peaceful atmosphere here while strolling around and soaking up the Southern California sunshine.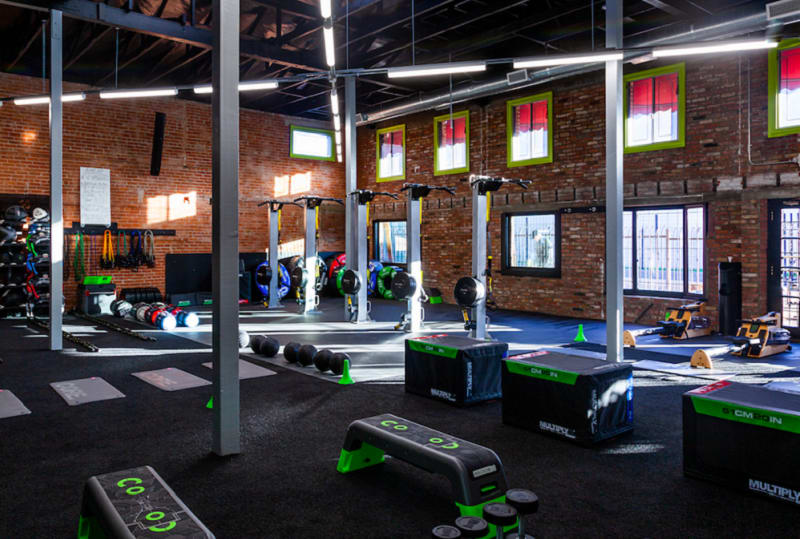 Credit: Sanctuary Fitness
Sanctuary Fitness Pasadena
As one of Pasadena's premier boutique fitness studios,
Sanctuary Fitness
offers a variety of fitness classes. Sanctuary Fitness believes that a healthy life is a balanced life. As well, they are passionate about embracing kaizen—a Japanese philosophy that teaches the value of continuous movement. Interested in yoga? Ready to try your hand at boxing? What about a strength-based HIIT class? You can do all of that here. Even better, you can kick off your first week of unlimited classes for only $25. Stop by for studio live classes or take advantage of the at-home livestream. You'll leave classes here feeling physically and mentally rejuvenated.
Run With Stride
Perhaps you've wanted to start running for a while or had a 5k in the back of your mind but are unsure of where to begin. If this is you, then we've got the perfect place.
Run With Stride
is an indoor running studio that offers coached classes on state-of-the-art treadmills. Since it was first established in 2017, Run With Stride has been passionate about helping clients of all ages and fitness levels obtain their goals. Depending on your individual goals, you can join programs designed for both walkers and runners. Head over today to book your first run with Stride.
Castle Point Trail to Inspiration
Castle Point Trail was once a railway line that took guests up the mountains, but today this single dirt trail connects the ruins at Echo Mountain to the inspiring vista point known as Inspiration Point. This extensive, 10-mile round trip hike can be tiring, and it's certainly not for the faint of heart. But with sweeping views at the top amongst the solitude and beauty of nature, you won't regret it.


If you're interested in moving to Pasadena,
contact
Ted Clark and Heather Lillard today. As experienced Pasadena real estate agents, Ted and Heather serve a wide range of neighborhoods. His expertise and dedication will help clients find their dream home.